The History
The iconic Travellers Rest is a collaboration of buildings nestled in Pine Valley, NSW.
The Travellers Rest Inn was built in 1861 by Hugh Stewart. The beautiful exterior showcases the heritage rich building of the Inn with the original bricks supplied by James Hain Cooma Brick Yard. With the Inn being built in the gold rush era, it was positioned enroute from Cooma to Kiandra to attract the gold miners travelling.
Since the Travellers Rest Establishment, the property has seen many business pursuits. From the inn to a residence, a pioneers museum, craft shop, brewery and restaurant.
Our Vision
"Our Vision is to restore the beautiful and quaint buildings back to their former glory. We endeavour to do this by taking advantage of the unique heritage atmosphere of the property and give the Snowy Mountains region a place to socialise and hold special events"
Meet the Owners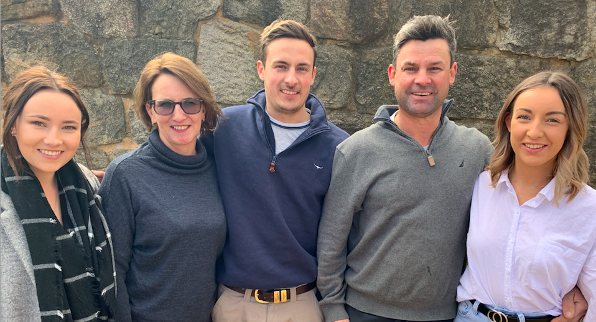 In 2018, The Crawford family took advantage of this historical property after saying goodbye to their previous motor trade career. It has been a long life dream for David & Angie to put their hard work into a monumental venture in their home region. The Crawfords have always shared a passion for old country style and jumped into the opportunity of restoring the property back to its former glory.
Since the purchase, the property has seen ongoing construction and restorative work with the help of local tradesmen. Collections Reflections has opened in the old shearing shed and displays a range of collectables, old wares, home wares and gifts as well as a coffee shop. The functions room has already seen many events. The atrium, inn and chapel are currently underway with restoration.
The Crawford's would like to thank the many people who have supported them over the past years and appreciate the kind and thoughtful words of encouragement.
© Copyright The Snowy Mountains Travellers Rest